The Dark Hood offers users an elegant and simple way to capture and document their gels using their mobile phone camera. The Dark Hood is custom made to completely enclose the viewing area of our transilluminators, offering complete darkness that is perfect for gel documentation.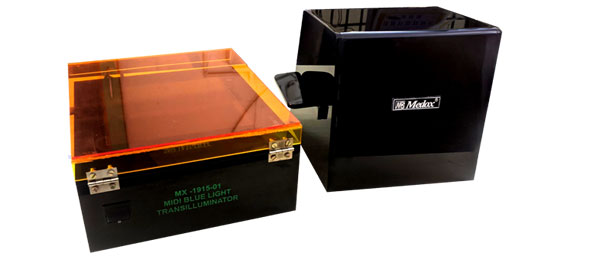 Ordering Information
Cat.No
Product
Units
MX-2145-01
MEDOX® Dark Hood-Small
Set
MX-2145-02
MEDOX® Dark Hood-Medium
Set
MX-2145-03
MEDOX® Dark Hood-Large
Set
Specialized in Manufacturing & Supplying Products for Research.